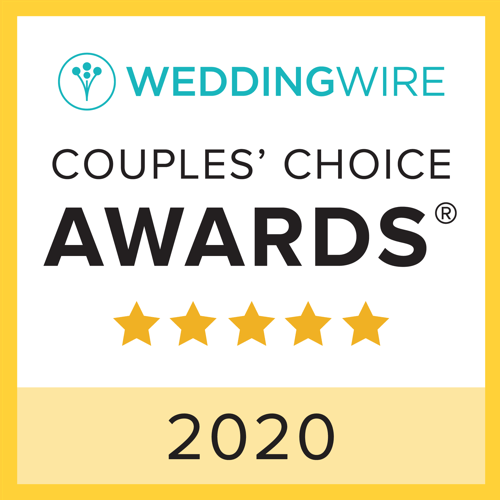 Thank you for inquiring about our wedding venue for your special day. Laurel Brooke farm is a beautiful country estate nestled in a grove of trees on 40 acres, surrounded by a pecan grove, fruit trees and a vineyard. Located seven miles north of historic Weston Missouri, our farm is on one of the highest points in Platte County, offering breathtaking views and spectacular photo opportunities.
If you are looking for a romantic setting for a wedding venue, or larger party accommodations for a corporate event or private party, Laurel Brooke Farm eagerly awaits your arrival. Whether you desire rustic charm, or country elegance at its best, Laurel Brooke Farm can make your dream wedding come true. We look forward to hearing from you soon.
Sincerely,
Warren and Debbie Keith

Amenities
⦁ $4700 for Friday or Saturday Wedding
⦁ $4200 for Sunday through Thursday Wedding
⦁ Air Conditioned / Heated ⦁ Day access to the venue at 10 A.M
⦁ 12 hours of exclusive property rental time.
⦁ No other event booked the same day.
⦁ Only 5.6% sales tax
⦁ You may choose your own vendors
⦁ Vendors kitchen
⦁ On-site Free Parking with parking attendant and handicap accessible parking
⦁ Public restrooms with handicap accessibility
⦁ On-site Wedding/Event Coordinator
⦁ Use of the Barn to prepare for your special day
⦁ Bridal Suite featuring an vintage armour, dresser, vanity with make-up lighting, refrigerator, sofa, vintage rocking chairs, full length mirror, and a private bathroom with a claw-foot tub to get ready for your special day
⦁ Groom's Quarters with a dresser and mirror, refrigerator, sofa, vintage church pew, rocking chairs, old-fashion school desk, big screen TV with satellite and private bathroom with a claw- foot tub .
⦁ White resin chairs included. May upgrade for additional charge.
⦁ Tables- round or rectangular.
⦁ Use of barn, grand deck, beautiful flower garden, and charming brick patio with climbing grape vines on pergola.
⦁ Set up and tear down of tables, chairs, and table linens.
⦁ 3 Chandeliers with adjustable lighting in barn. Reclaimed barn wood inside barn.
⦁ Stone Fireplace
⦁ Free use of decor including 2 galvanized wash tubs, 3 wagons, vintage secretary (for your guests to sign in at the barn), wood rounds, several table decor items, swings, benches, Adirondack chairs, picnic table, and rocking chairs.
⦁ Use of 2 bars *(bartender and alcohol not included)
⦁ Edison bulb string lights on barn and through out outdoor areas which adds to the ambiance
⦁ Sparkler send-off * $200 charge
⦁ Several electrical outlets
⦁ Bistro tables and chairs on brick patio.
⦁ High top tables on deck and patio ideal for cocktail hour.
⦁ Windmill and wagon in flower garden area *perfect for pictures
⦁ Wooden Arbor that may be moved as needed to flower garden, brick patio or inside of the barn for your ceremony.
⦁ Complementary yard games
⦁ Fire-pit * $150 charge (2 hours)
⦁ Complimentary 1 hour Engagement session (photographer not included).
⦁ Complimentary 1 hour Rehearsal Monday – Thursday. Scheduling required.
⦁ Lodging available near the airport, Platte City, and at several Bed & Breakfasts as well as the historic St. George hotel in Weston.

Directions
10 Minutes from Historic Weston
25 Minutes from Kansas City International Airport
35 Minutes from Kansas City
35 Minutes from St. Joseph
Wedding and Reception Coordinator
A wedding and/or reception coordinator will be present for your rehearsal, your ceremony and your reception. You will meet with your coordinator 30 days prior to your wedding and/or reception and all of the details of your event will be reviewed. Please bring the names and contact numbers for all independent contractors as well as their liability insurance information to this meeting. A total number of your guest count will need to be given at that time as well.
Layout, Set-up, and Clean Up
The number of guest accommodations may vary depending on the site chosen for your event. Our event director will obtain your final guest count and work with you to create a custom lay out design 30 days prior to your event. All vendors, including the wedding couple, must have liability insurance for the day of the event. It is the responsibility of the couple to provide the name of your vendors including contact information and certificates of insurance to Laurel Brooke Farm including couples event insurance at that time. Laurel Brooke Farm staff is responsible for set up and removal of tables, chairs and table linens. You and your vendors are responsible for removing specialty items such as flowers, cake stands, gifts, decorations, etc. and for clean up inside and outside by 11 o'clock p.m the day of your event.
Decorating
Guarantors and their vendors may arrive as early as 10 AM to decorate. You may use own decor and or venues decor that is free of charge.
Vendors
You may choose your own vendors. All vendors, including the wedding couple, must have liability insurance for the day of the event. It is the responsibility of the couple to provide the name of your vendors and certificates of insurance to Laurel Brooke Farm 30 days prior to event. A list of preferred vendors is available upon request.
Parking
Free parking is available on site with parking attendant.
Deposit/Damage Deposit
A non-refundable booking deposit of $1000 is to be paid at the time of reserving your date and will be applied to your final balance. A refundable damage deposit of $1,000 as well as the remaining balance is due 90 days before your event. After the event, LBF shall apply this damage deposit amount towards any damages incurred or items lost. The net amount shall be paid back to the renter within 30 days of the event.