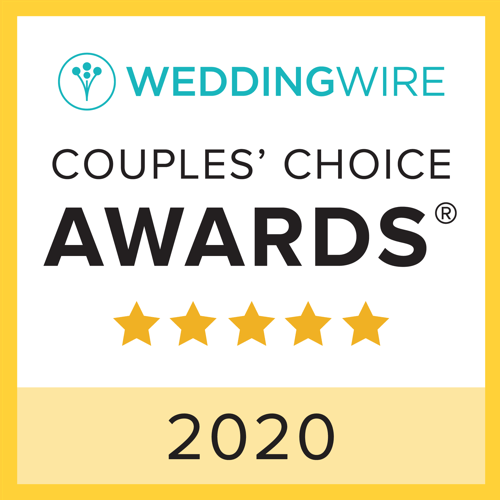 "Laurel Brooke Farm is the absolute best! They came to us last minute when our other venue failed to come through for us. They worked with us with payment and were the most patient ever. Katelyn and Debbie are the sweetest people ever and are super fun to work with. We're excited for our wedding there this November! Not to mention, the venue is just STUNNING."
—Kaitlyn W.
"My fiancé and I toured LBF as one of many possibilities for our wedding. When we left we couldn't stop talking about the things we preferred about LBF over the others. The immediate comfort and support from the family owned and operated business was warm and welcoming. The venue is well thought out with private baths of the bridal and grooms suite. The elegance of the barn allows for black tie or more laid back. They have an assortment of decor available for use. They made me feel at ease that my wedding day will be perfect and as stress free as possible."
— Laura H.
"There are many reasons as to why we want to get married at the Laurel Brooke Farm. The people that work there are just amazing. They were very friendly and made us feel like we were very welcomed and at home. They answered every single question in detail, and you could just tell they were happy to talk about their beautiful place. It's the perfect rustic/formal decor. We knew from the moment we walked in and not only saw the beautiful barn and property, but were greeted by the most kind hearted people that we wanted to have our special day there."
—Kyle E.
"Gorgeous views from absolutely every single angle. Hard to narrow down where to take pictures!! LBF makes you feel like family and makes sure that every detail of your dream day is perfect. They truly love what they do here and it shows! I am so excited to celebrate my wedding here!"
—Sheree H.
"Laurel Brooke Farm is absolutely stunning. The beautiful landscaping makes for a perfect outdoor ceremony, and the barn has everything you can ask for. A/C, bride and groom room to get ready in, caterers kitchen, tables and chairs, and plenty of decor at your disposal. And to top it off, the owners are so friendly and accommodating. They really go above and beyond to make your day special!"
— Danika D.
"We looked at quite a few venues, most of them were nice and we liked them, but I knew the moment we pulled up to the stunning red barn that this is where I wanted to get married. My fiance was concerned looking at a barn, but the inside is not at all barn like, the surrounding grounds are beautifully maintained, and I can hardly begin on the family that run Laurel Brooke. Kind, friendly, helpful, down-to-earth, etc. etc. honestly wonderful people. The wrap around deck is beautifully lit with bistro lights, the indoors space is elegant and can be as rustic or as ballroom-esque as you wish, and the garden/lawn area is simply perfect. I'm not sure what else to say without getting carried away. This venue is a must see."
— Rebecca S.
"We booked here last night, and we couldn't be happier! Katelyn walked us through the entire process and was just simply amazing. The atmosphere is very warm and inviting…the perfect place for an intimate wedding of your dreams. The venue as a whole has a "small family owned" feeling, and Katelyn made us feel like we were already part of the family! We can't wait to say "I do" at the Laurel Brooke Farms!❤️"
— Courtney W.
"Absolutely beautiful Venue! A perfect country setting for your special day. Everything is immaculate and beautifully landscaped for an indoor or outdoor event. The owners were so helpful and accommodating. I would recommend this venue to anyone who wants a stress free perfect day!"
— Dana W.
"Katelyn and Debra are so nice and really care about your wedding vision and making your day about you! The location is absolutely amazing and beautiful which makes for a uniquely wonderful wedding experience."
—Kaylee S.
"My fiancé and I had toured many barn style venues and left each one feeling dissatisfied, then we found Laurel Brooke Farm! After our tour we left and could not stop raving about how accommodating and friendly they were. We loved the options they left us with instead of a small list of vendors, or in some cases you had to use the venue services. We loved the inside AND outside appeal of their beautiful barn! I grew up on a farm and love animals, but I don't want to smell goats pins, chicken coops, or cow pastures while walking down the aisle. The inside of the barn has been very thought out with the rustic, elegance of the walls, the gas fireplace, the many double doors, and even the bathrooms are all done to theme. The outside of the venue has an amazing garden with a windmill and wagon, or a scenic view over the valley to be married. The decks are beautiful with Edison lights for ambiance. The thing we loved most were Debra and Katelyn. They were warm and inviting and make you feel like family. They really were a HUGE deciding factor as they were the first venue to make us feel like they cared about our wedding and not just another event. They have been very accommodating as we have rescheduled our engagement photo shoot due to weather and the lack of fall foliage. They allowed me to take out me bridal party on a girls day out, because words just don't do justice to the views or owners. I can not wait for our wedding in April. Thank you Ladies!"
— Laura H.
"This beautiful new venue sits on top of a country 40 acre hill giving it awesome views. There are pecan trees and grape vineyards. The road to it called M highway is a gorgeous drive with a ribbon of spectacular hills. I Highly recommend this for any wedding or special event. The owners are wonderful kind people who are happy to please and will make your day very special. I recommend you visit in person to see all it has to offer! Being brand new they are offering specials that are well worth checking into."
— Caleen V.
"I chose this place as my venue because they make you feel like family from the moment you walk on site. They answer all your questions, have a lot to offer for their price, and just are good people. It also had beautiful scenery surrounding the area."
— Danielle S.
"Katelyn and Dr. Keith are an amazing and hard-working duo. They really took their time with me on 2 visits, and were very thorough on showing me their beautiful farm. I am so excited to have my wedding here and very thankful I found them!"
— Alexis N.
"Dr. Keith is fantastic to work with! Laurel Brooke Farm is another example of her hard work and attention to detail. Not only does this venue have picturesque views, but also offers everything you would possibly want for your wedding day! I love the new renovations that are the modern farmhouse style! It is going to be beautiful for a summer wedding!"
— Allison B.
"I have had the opportunity to work with Dr. Keith on several occasions. She is always detail oriented and dedicated to making her patients happy. Having personally visited the Laurel Brooke Farm I know that the newly renovated barn and beautiful panoramic views will be the perfect setting to make anyone's special day perfect. Plus, you can't beat the included Genesis Medical Spa of Kansas City discounts to make the bride feel even more beautiful on her wedding day!"
—Bronwyn B.